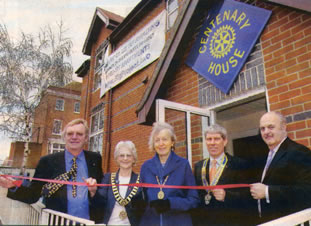 The Big Project Update: 27th February 2007
Official opening.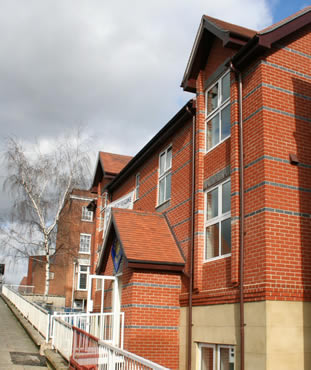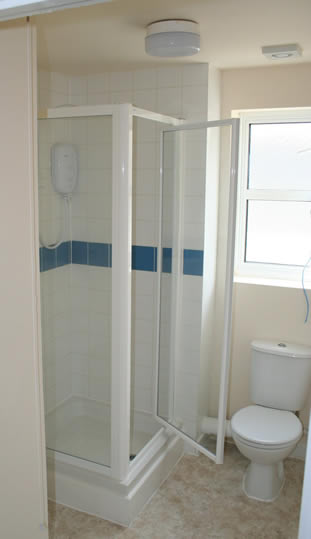 The Big Project Update: 26th February 2007
All ready for the official opening.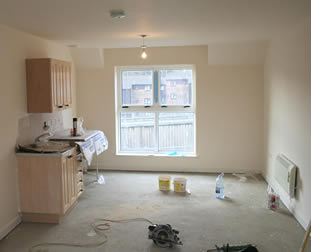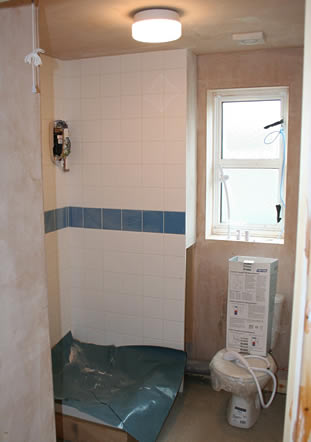 The Big Project Update: 9th February 2007
Interior electrics, plumbing and decorating well underway.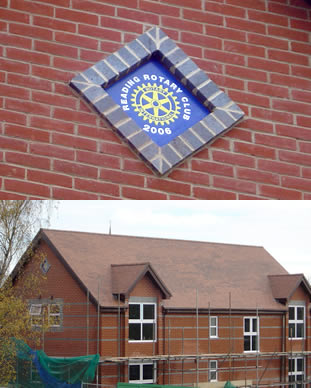 The Big Project Update: 5th December 2006
Roof tiling complete, scaffolding coming down and Reading Rotary Club plaque installed in gable end.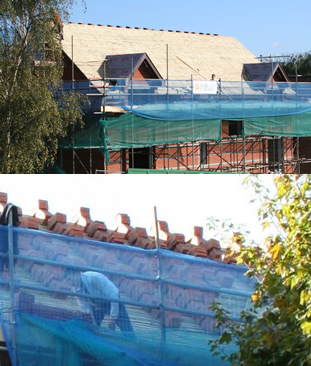 The Big Project Update: 10th November 2006
Tiling underway.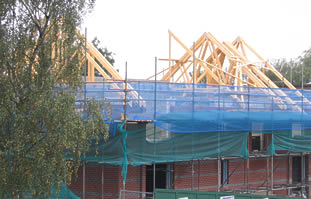 The Big Project Update: 19th October 2006
Roofing joists going up.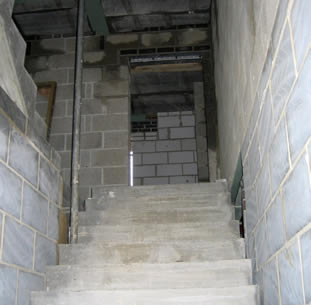 The Big Project Update: 4th October 2006
Stairway now in place.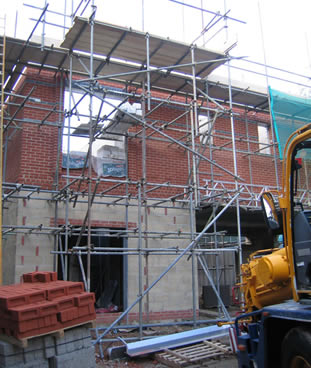 The Big Project Update: 29th September 2006
Building work continues.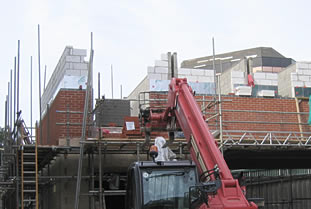 The Big Project Update: 19th September 2006
Brickwork going up.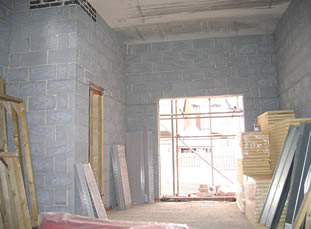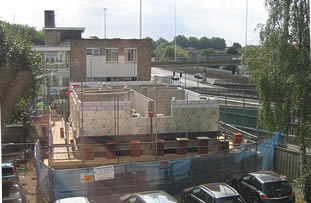 The Big Project Update: 14th September 2006
Blockwork progressing well.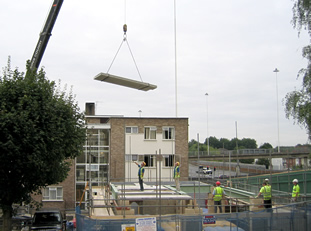 The Big Project Update: 05th September 2006
Floor beams going in.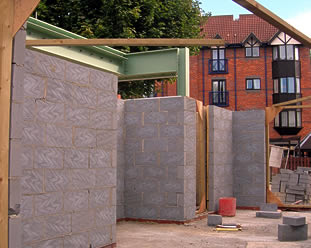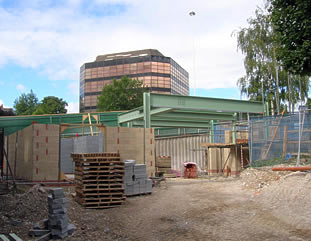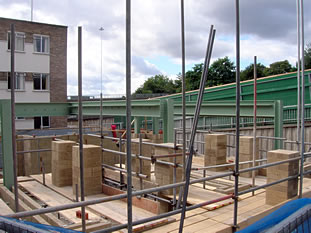 The Big Project Update: 28th August 2006
Steelwork and blockwork going up, floor beams and brickwork next.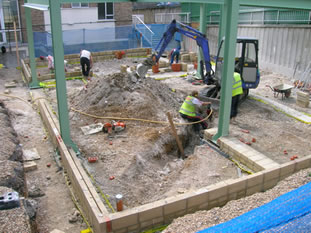 The Big Project Update: 15th August 2006
Building work underway.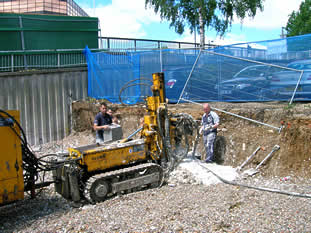 The Big Project Update: 11th July 2006
Piling rig in action.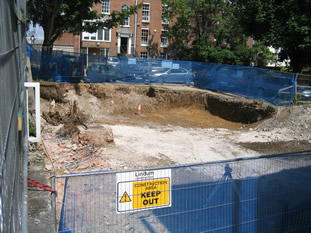 The Big Project Update: 26th June 2006
Excavation is nearly complete and piling and foundations are scheduled to start next week.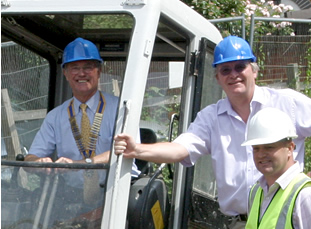 The Big Project Update: 12th June 2006
On Monday 12 June 2006, work started on construction, marking the start of an exciting new phase in the Big Project. This doesn't mean fundraising is over, far from it – we still need to close a funding gap of £13,000 and we're ramping up publicity for our Buy a Brick campaign in the press to help achieve this.
The Big Project - February 2006 Update

STARTING SOON! The building contract is just about to be awarded at a likely cost of over £400,000.

The total project cost is expected to be in excess of £500,000, and of this figure about over £140,000 has already been raised from Donations gifts and interest Free loans.

In addition various consultants have contributed by providing services including Project managers, legal, archaeological surveying, architectural, and engineering at discounted rates and some for free.

Several local suppliers have also recently agreed to donate equipment and materials including Ironmongery, Electrical equipment Skips Kitchens and Bathrooms.

The Rotary Club itself has undertaken several fundraising events which added £30,000 to the pot.

Work on site should start in the next 3 months and we hope to be able to open the facility in late Autumn 2006

A VERY BIG THANK YOU to all who have contributed so far!

Despite the excellent fund-raising which has taken place, more money is still required and last year's President, Peter Webb, is looking for a further £50,000 If you are able to help in any way, he will be more than happy to provide further information Please write to The Rotary Club C/o The Renaissance Hotel Oxford Road Reading or email peter-webb@lineone.net.

The Big Project - 2006 New Year Update

The Development
Planning consent is in place; a building contract has been agreed and should be entered into in the next 4-6 weeks. We are waiting for legalities to be signed off and these include purchase of the parcels of the land, lease agreements with our tenants, RSHP, and a mortgage agreement for £200,000.

A start on site should be possible in March/April with completion September.

The Financing
Early in the New Year, courtesy of cheques received from BG Group and Hicks Developments, saw us pass the £100,000 mark in donations and funds raised.

The leaders in this are Reading's property community, including supporting professional firms, with a current total of £32,500 but we also have over £11,000 of "donations in kind" from builders merchants and suppliers.

The £100,000 also includes nearly £25,000 from other charities, including our Rotary District and some £30,000 raised by our own Rotary Club through various fund raising events.

In addition to this £100,000, we have nearly £40,000 pledged in interest free loans from our own members so the grand total raised is just short of £140,000.

This means we are now only £25,000 short of our goal of £165,000 – the point at which we shall not be obliged to have an overdraft in addition to our £200k mortgage.

Can you help us to complete this last lap?

The Big Project - Update April 2005-04-25

The club property Committee is now fully activated and we are pushing forward with a concerted effort for additional fundraising. As I write this I am pleased to report that we have cash Pledges to the value of £68,000 and Interest free loans pledged to the value of £31000.

A Big effort is now being made to contact corporate sponsors and suppliers & we are targeting various sectors who we hope will respond with offers of cash, supplies or loans.

The technical issues are being addressed with consultants to establish site conditions so that foundation design works can proceed. We are also trying to discharge various planning conditions relating to Archaeology investigations etc.

Various legal agreements are also being progressed with adjoining owners to assist the construction process.

We hope to clear these issues in the next 6-8 weeks and we will then be inviting tenders for construction.

We currently have a shortfall in funding but we hope that as the project gathers momentum others will now feel it is appropriate to pledge their support and assistance.

Peter Webb
Project Director