We are about to start on the most ambitious project in the history of Reading Rotary Club.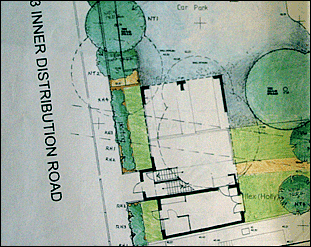 This project involves the acquisition of a freehold site in central Reading. We propose constructing seven purpose built bed-sit units for Reading homeless people.
A scheme has been prepared, planning permission has been granted and there is good support from Reading Borough Council.
The units will offer a second chance for local homeless people to start rebuilding their lives & with support from Reading Single Homeless Project (RSHP) we hope they will be able to move on to independent living within 18 months.
The properties will plug a gap in the system and with a regular turnover will help many people over the coming years.
In addition the property will serve as a long term asset which in time will generate a surplus income. This will be reinvested (100%) in the community through the local Rotary movement.